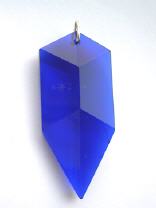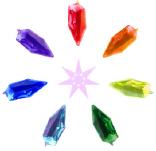 Tree of Life
The Tree of Life holds an ancient symbol within, that may explain the context of life. It may waken and further develop any latent potential of the past, present and future. Of all shapes we use, the Creative Principle is most prominent in the Tree of Life.
This glass shape represents the most explicit expression of its origin, the Cabbalistic background. The Tree of Life contains the potential to transmit information to the entire body telling it how to operate. It activates the full structure of a human being, and has the capability to ground and centre.
The Tree of Life has been brought into a particular three dimensional shape, which, in co-operation with tachyons, will empower its exceptional force to its fullest extent. The dormant range of the potential is activated in the user in a softly manner, which will help to clarify certain matters.
The Tree of Life is a likeness of the evolution of Man containing all aspects of Life. It's particular shape allows you to tap into Life's Information. It is particularly useful in balancing the chakra system.