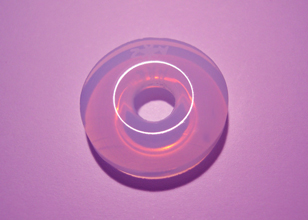 Xyluriz
The Xyluriz is suitable to be worn anywhere on the body. It is strongly calming, and can be placed on acute pain. Energetically speaking, the Xyluriz delves into the problem, and identifies the cause of the problem. In a very gentle way, it will still take firm effect and dissolve very old energetic blockages.
It can be held flat in the cup of the hands to experience its full effect. The Xyluriz is a shape most suitable to be worn as a pendant directly around the neck. It will dissolve respective blockages of the person wearing it. A Xyluriz can be used for protection against unwelcome external influences.
Of all our shapes, the Xyluriz brings the softest energy, and can therefore be easily used with children or animals.